RESOURCES
Resources , Whitepapers, Datasheets & Blogs
WHITEPAPER
6 Talent Trends for 2022
Discover 6 talent trends for 2022, based on insight provided by the Acolyte Talent Intelligence & Analytics Platform.
DOWNLOAD WHITEPAPER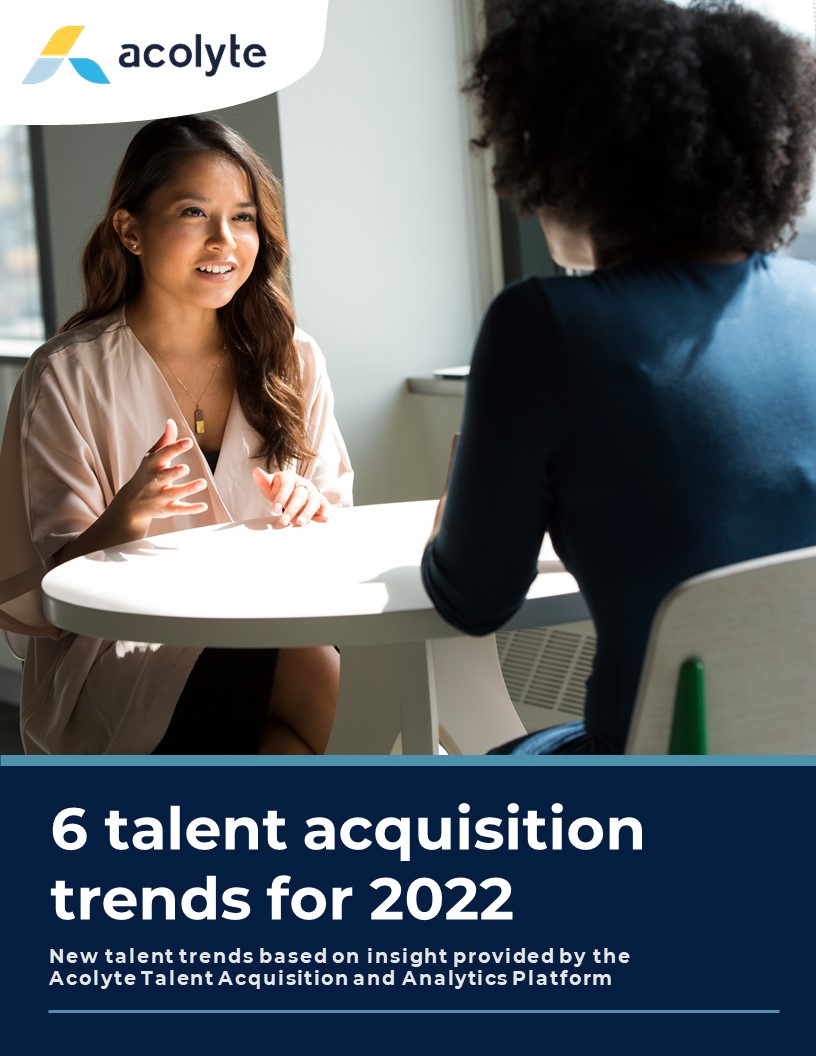 GUIDE
8 Steps to Better Attract & Engage Top Technology Talent
Companies that want to build permanent technology teams need to work harder than ever to attract the people they need.

In this guide, we outline the 8 key steps that every organisation can take to help them attract and engage top technical talent.
SOLUTION PAPER
Digital Headhunting
The power and success of executive search, digitised to scale across your entire organisation
DOWNLOAD
SOLUTION PAPER
Talent Diagnostics
Data to deliver 100% placement success. Talent Diagnostics provides the insight & candidates to fill even your toughest roles
DOWNLOAD
DATASHEET
Diversity & Inclusivity
Data and intelligence to effect significant, measurable change to the diversity
DNA of your organisation
DOWNLOAD
One platform to solve all your talent challenges
Sign up for more insights
We regularly release new insights, reports & whitepapers that can help you on your talent journey. Sign up today to ensure you don't miss any of our unique content