Strategic Talent Intelligence
Harness the power of AI generated insight, big data and advisory services to enable data driven decisions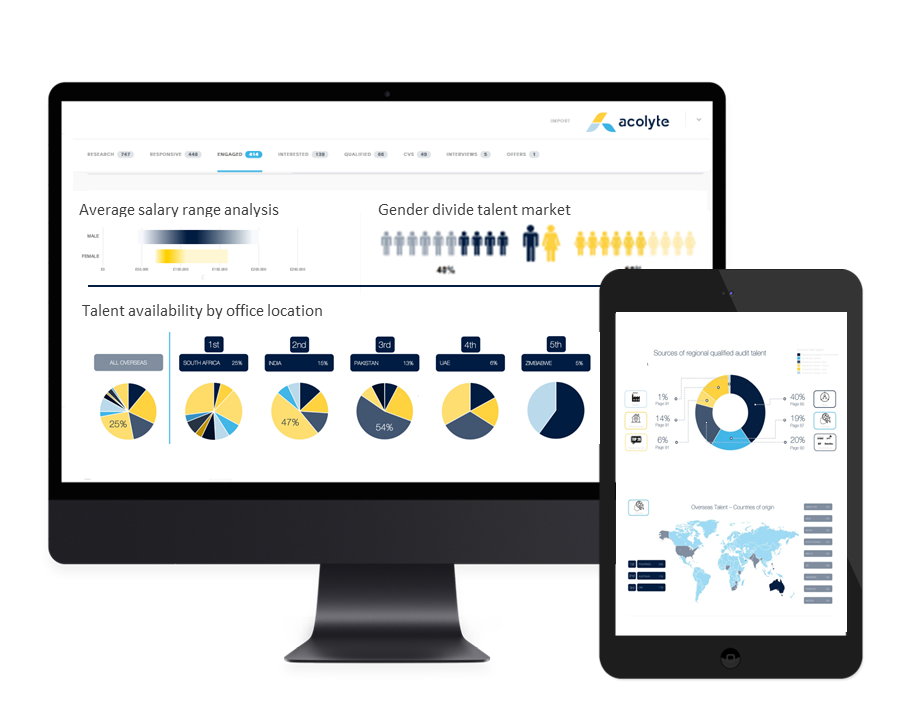 WHAT IS STRATEGIC TALENT INTELLIGENCE
Big data, analytics and human experience to give you a fresh perspective on your talent landscape
Strategic Talent Mapping
Acolyte offers strategic talent intelligence to identify, analyse and introduce you to your candidate markets
Competitor Talent X-ray
Mitigate the threat to your recruitment strategy and improve your ability to attract and engage talent against a key competitor
Organisational Mapping
Research a target company's organisational structure, the skills and experience of their team, and influential team members
Communication, Value & Diversity
Employer Branding
Maximise your talent attraction potential by ensuring that your employer value proposition (EVP) is communicated clearly and consistently across all recruitment channels
Employer Value Proposition
We expertly build your EVP by telling your story, in your words… focused on what we know that candidates find important via our bespoke insight
Diversity & Inclusivity
Demonstrating the link between diversity and commercial performance, benchmarking against your peers and celebrating your inclusivity successes
Attraction & Retention Auditing
Attraction Auditing
Understand how successful you are at attracting talent from bespoke insight & candidate feedback
Retention Auditing
Understand the impact of retention on your strategic objectives and access the insight you need to reduce churn in your business
People Pipelining
Future-proof your staffing requirements and access the talent you need to meet your organisation's growth targets
Strategic Advisory Services
Global Talent Insight
Bespoke corporate, financial and talent market data to identify, analyse and introduce you to your candidate markets
Strategic Work-force Planning
Mitigate the threat to your recruitment strategy and improve your ability to attract and engage talent against a key competitor
Recruitment Optimisation
Acolyte supports in establishing the core foundation for successful recruitment in your business
The competitor and talent insight delivered through the Acolyte intelligence was essential to the design, build and successful implementation of our Digital & Technology talent strategy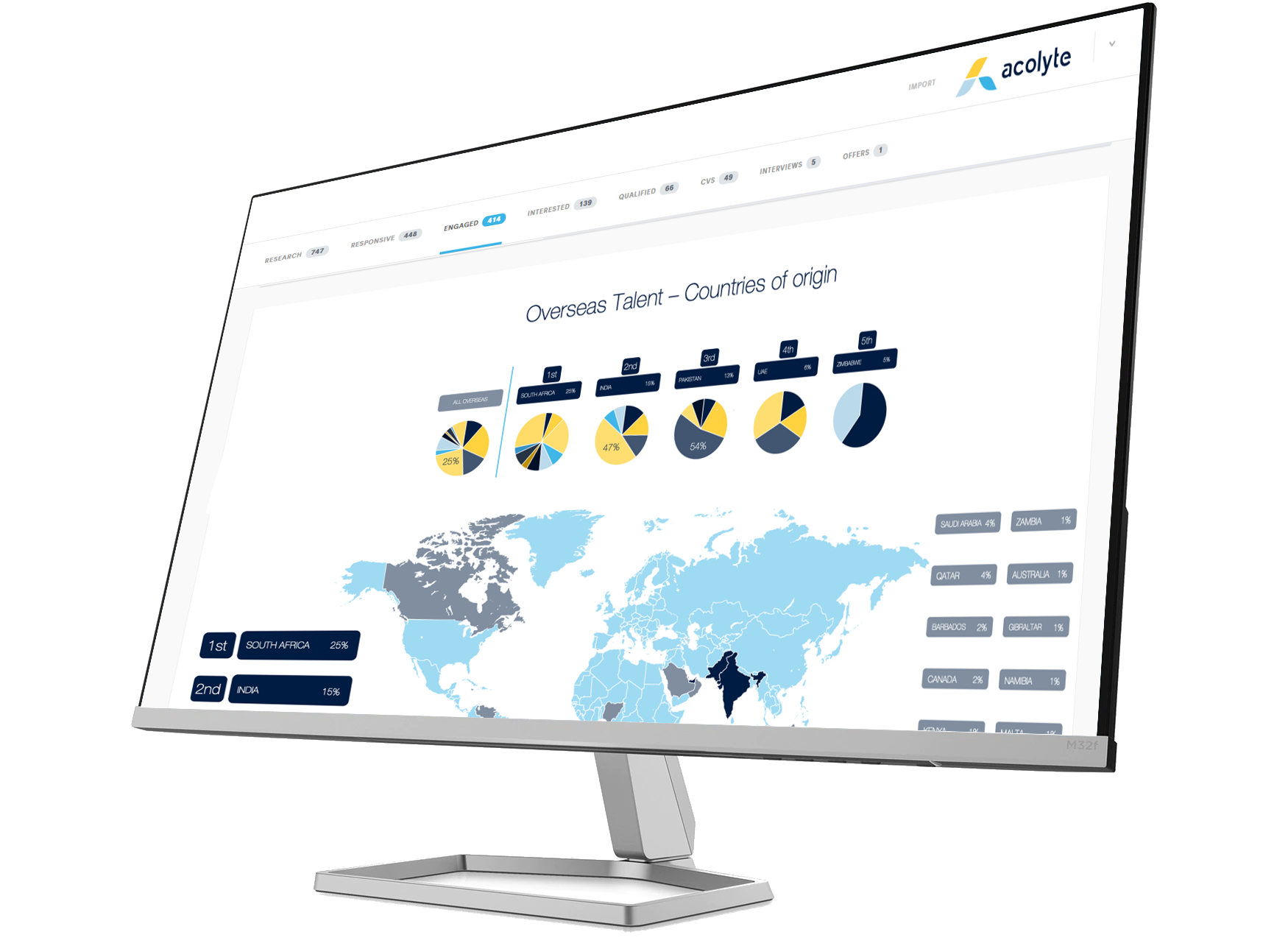 SITUATION
Concerns were raised about the availability of appropriately experienced compliance talent and the impact this could have on achieving the firm's growth strategies.

The HR team recognised this challenge and sought to pro-actively address concerns through developing appropriate resourcing strategies and establishing a pipeline of financial services compliance talent, ready to deliver immediate value to the incoming Chief Risk Officer.
SOLUTION
We employed our talent intelligence engine to create a strategic talent map that would identify all Risk & Compliance individuals with financial services experience in the South West of the UK.
IMPACT
Acolyte identified more than 570 appropriately skilled and experienced compliance professionals. These results far exceeded expectations and provided assurance that the depth of compliance talent was sufficient to meet strategic objectives.
THE ACOLYTE TALENT SUITE
Discover Our Other Talent Solutions
Digital
Headhunting
Artificial Intelligence to help you hire better talent
Talent
Diagnostics
Fill your toughest roles - data that delivers 100% placement success
Premium
Search
Find better, more diverse leaders for your organisation