Premium Search
Access the world's most powerful leadership network
100% PLACEMENT SUCCESS
Executive Search
as it should be
Unlock the potential of your organisation with strong, diverse executive talent. Access the world's most powerful leadership network to find the very best and guarantee 100% placement success.
Transform the way you find leaders
Acolyte's approach works. We had a challenging senior hire to identify and within 3 weeks we had been introduced to candidates that were all exactly on brief and shortly after had offered the position to a great candidate.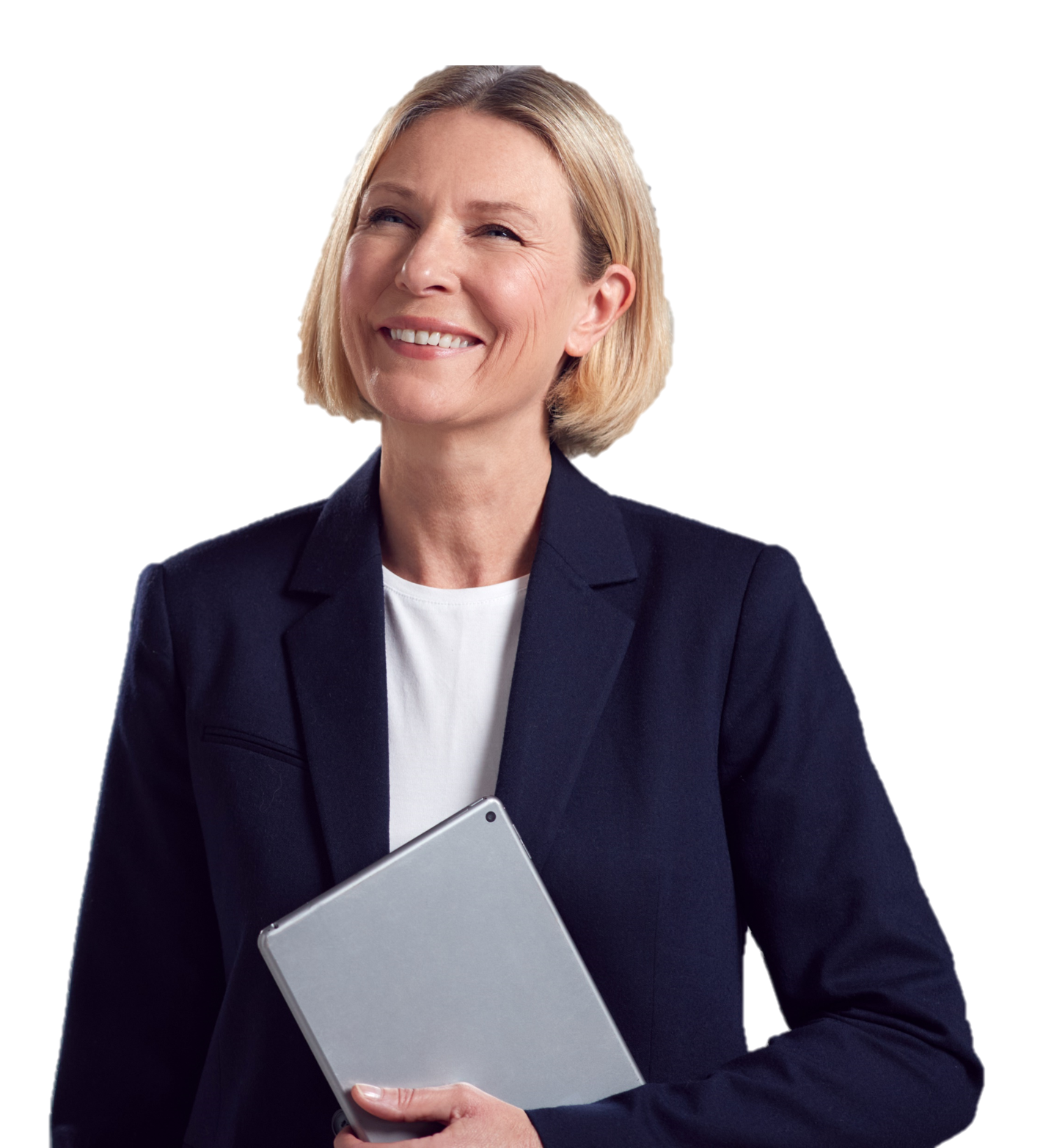 MEET THE TEAM
Award winning expertise to deliver superior leadership teams
Executive Search is traditionally undertaken by experienced recruiters – who naturally lack nuanced understanding of your organisational challenges.

Our team have extensive backgrounds in management consultancy – and have worked directly with thousands of senior leaders. The expertise and experience developed whilst helping C-Suite professionals understand and solve their challenges make our team uniquely poised to assess the best leaders for your organisation.

We then supercharge their ability to find better leaders via our unique, artificial intelligence research algorithm.

You will have total visibility of exactly how your exec-search campaign progresses through our unique transparent dashboard.
Universally Successful
We have found incredible leaders across every role and every industry
C-SUITE
Media
Chief Technology
Officer
Global Media Firm
Vancouver, Canada
---
C-SUITE
Technology
Chief Revenue
Officer
Global Technology Organisation
London, United Kingdom
---
DIRECTOR
SaaS
Sales Director
(Americas)
Global Technology Organisation
New York, USA
---
SENIOR MANAGER
Insurance
Head of
Country
Global Insurance Firm
Cape Town, South Africa
---
SENIOR MANAGER
Media
Head of
Operations
Global Media Firm
Berlin, Germany
---
C-SUITE
Technology
Chief Financial
Officer
Global Technology Organisation
Toronto, Canada
---
DIRECTOR
Professional Services
Director of
Operations
B2B Data Firm
Chennai, India
---
C-SUITE
Finance
Head of
M&A
Global Auditing Firm
London, United Kingdom
---
I successfully went through the Board succession selection process. It's a great outcome for me! And none of this would have happened without Acolyte, so thank you so much!
EXCEPTIONAL CANDIDATE EXPERIENCE
How executive search should work – not just how it has always been.
Our solution is designed around organisations and candidates.

We deliver an exceptional candidate experience by providing consistent, transparent communication throughout the hiring journey.

The personalised engagement ensures candidates feel valued and are excited about your opportunity
CLEAR, CONCISE & INTUITIVE
Total Transparency
Transparency unlike anything else you will have experienced in executive search.

See in real time how your leadership hiring journey is progressing along with live data analytics. The unique data rich dashboard includes salary benchmarking, D&I data and much more.

More insight at your fingertips than you ever thought possible to help you build your leadership team.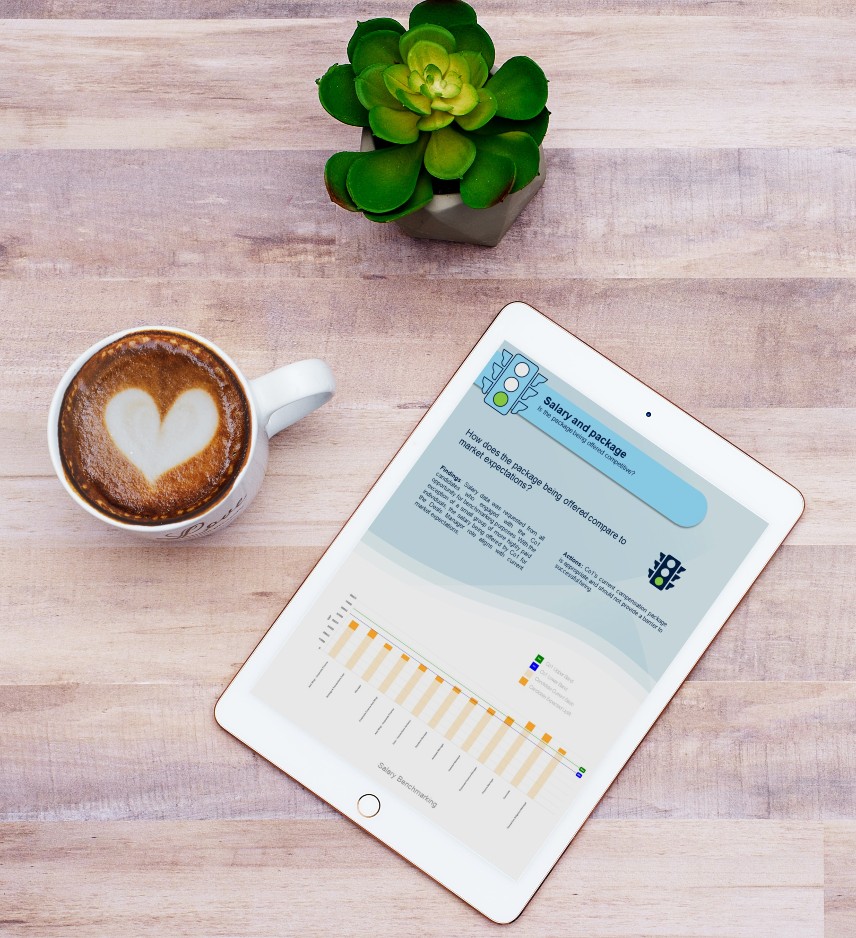 SITUATION
As part of their post-Series C expansion across North America, Australia and Europe, a global Fintech company needed a dedicated talent partner to introduce them to the leaders that will deliver on their ambitious growth strategy as well as support their day-to-day recruitment activity globally.
SOLUTION
They chose Acolyte's Premium Search service to ensure they would be introduced to the very strongest leadership talent for their organisation. For other levels of staff, they chose Acolyte's innovative Digital Headhunting tool.
IMPACT
They were able to make key C-Suite placements including their Chief Financial Officer, Chief Revenue Officer, General Counsel and Head of M&A at a fraction of the cost of traditional executive search alternatives.
Successful, Diverse Senior Leaders
Diversity & Inclusivity built into the heart of your leadership acquisition process

Access unprecedented D&I data and diagnostics to understand how under-represented talent communities react to your leadership opportunity.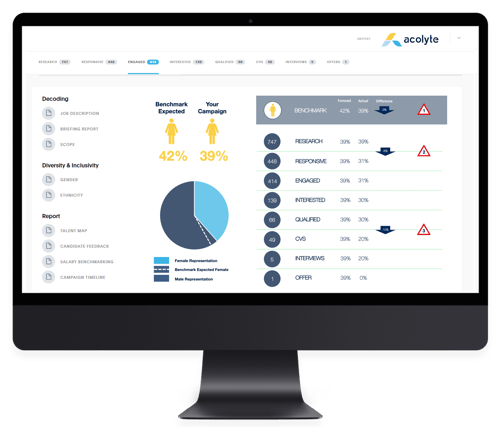 Helping Organisations Fill Their Toughest Vacancies
THE ACOLYTE TALENT SUITE
Discover our Other Talent Solutions
Digital
Headhunting
Artificial Intelligence to help you hire better talent
Talent
Diagnostics
Fill your toughest roles - data that delivers 100% placement success
Talent
Intelligence
Unique insights to inform your workforce strategies
Complete Transparency for your Global Talent Acquisition