Thanks for booking your meeting
A copy of your meeting invite is on its way to your inbox. Ahead of your meeting, why not check out some of our fantastic talent insights?
WHITEPAPER
6 Talent Trends for 2022
Discover 6 talent trends for 2022, based on insight provided by the Acolyte Talent Intelligence & Analytics Platform.
DOWNLOAD WHITEPAPER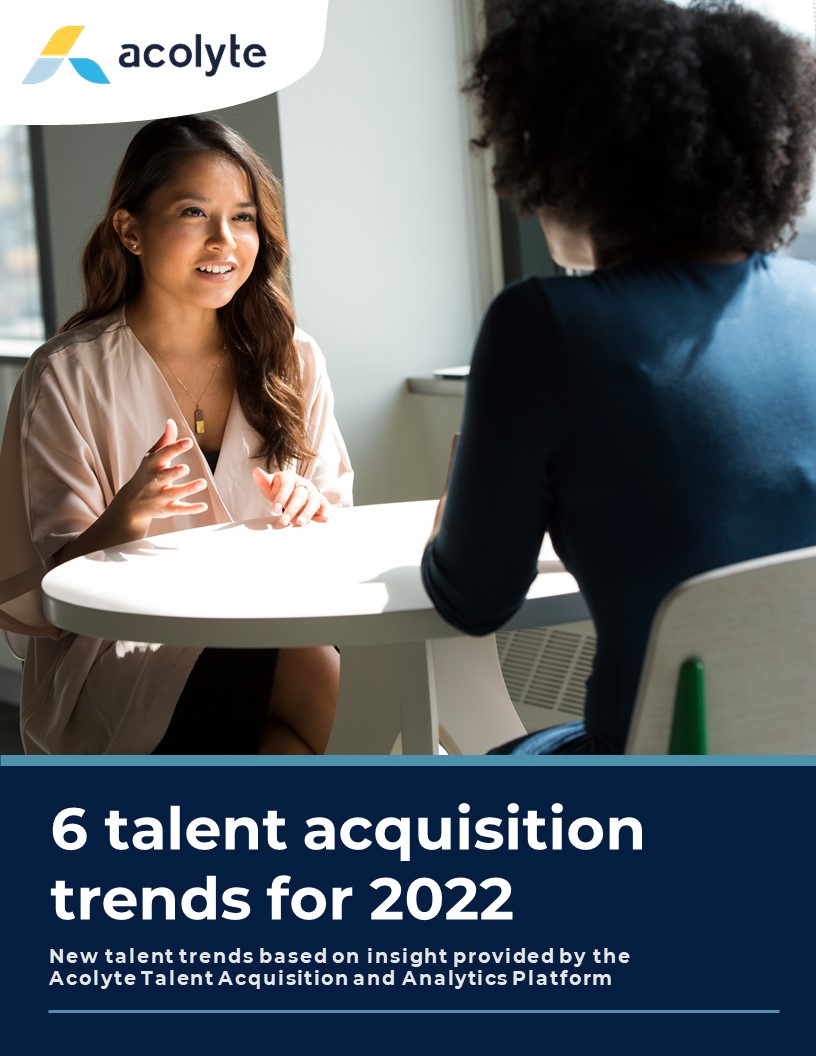 TESTIMONIALS
What our customers say
Acolyte is a breath of fresh air….!!! Our market is very competitive so visibility on salaries, candidate feedback and the diversity of talent is so important to us - plus we're always introduced to great quality candidates so we can bring great people into the business!
Our engagement with Acolyte on diversity & inclusivity has been a great success. The CEO, CIO and Chief People Officer love the insight that Acolyte offers and we can now measure our own performance against a proper standard in the industry.h
When we filled our most challenging vacancies using Acolyte it was one of those 'sit up and take notice' moments…and they just continue to add value…their reporting & intelligence now underpins our hiring strategies
Learn more about out solutions
Digital
Headhunting
Artificial Intelligence to help you hire better talent
Talent
Diagnostics
Fill your toughest roles - data that delivers 100% placement success
Talent
Intelligence
Unique insights to inform your workforce strategies
Premium
Search
Find better, more diverse leaders for your organisation