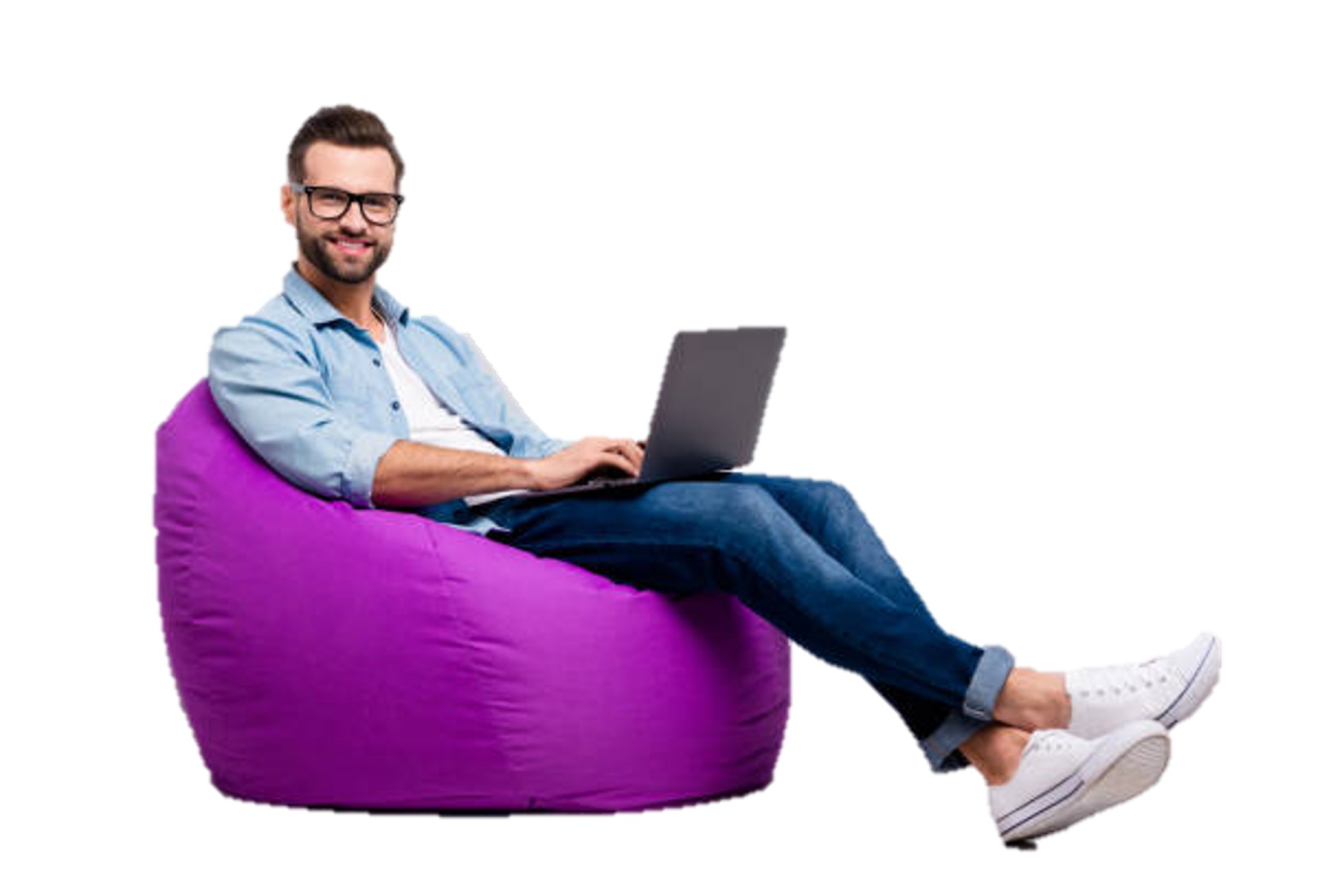 WHAT IS THIS?
Do you know how candidates perceive your organisation?
The branding of your organisation can have a big effect on how a candidate may perceive your company.

Your branding may not be consistently communicated at all points where the candidate may engage with you or you may already know your branding is a barrier to recruitment success.
HOW WE HELP
Bespoke Insight to Increase the Impact of your Employer Brand
We can help you by maximising your talent attraction potential and ensuring your Employee Value Proposition is communicated clearly and consistently across all recruitment channels.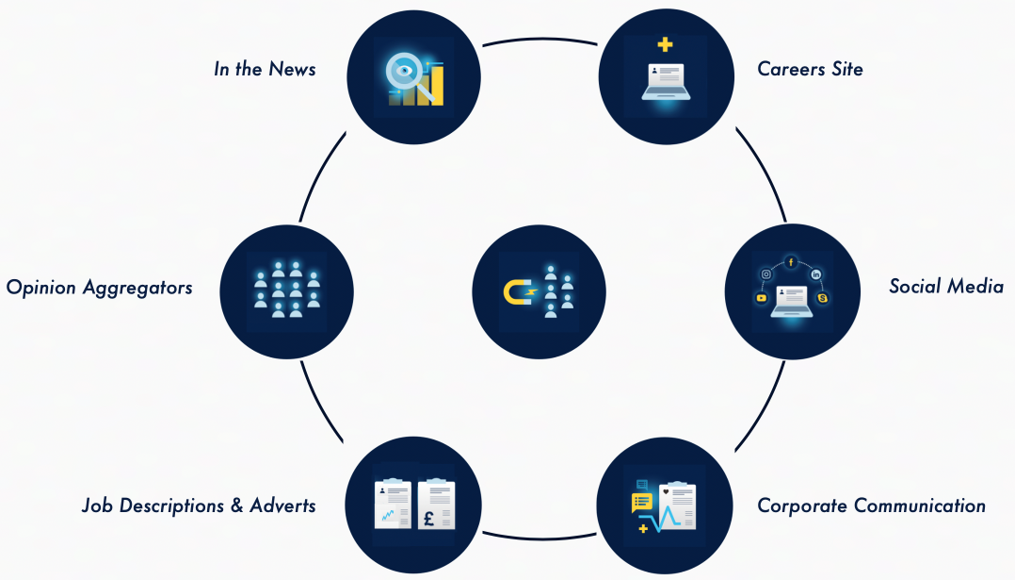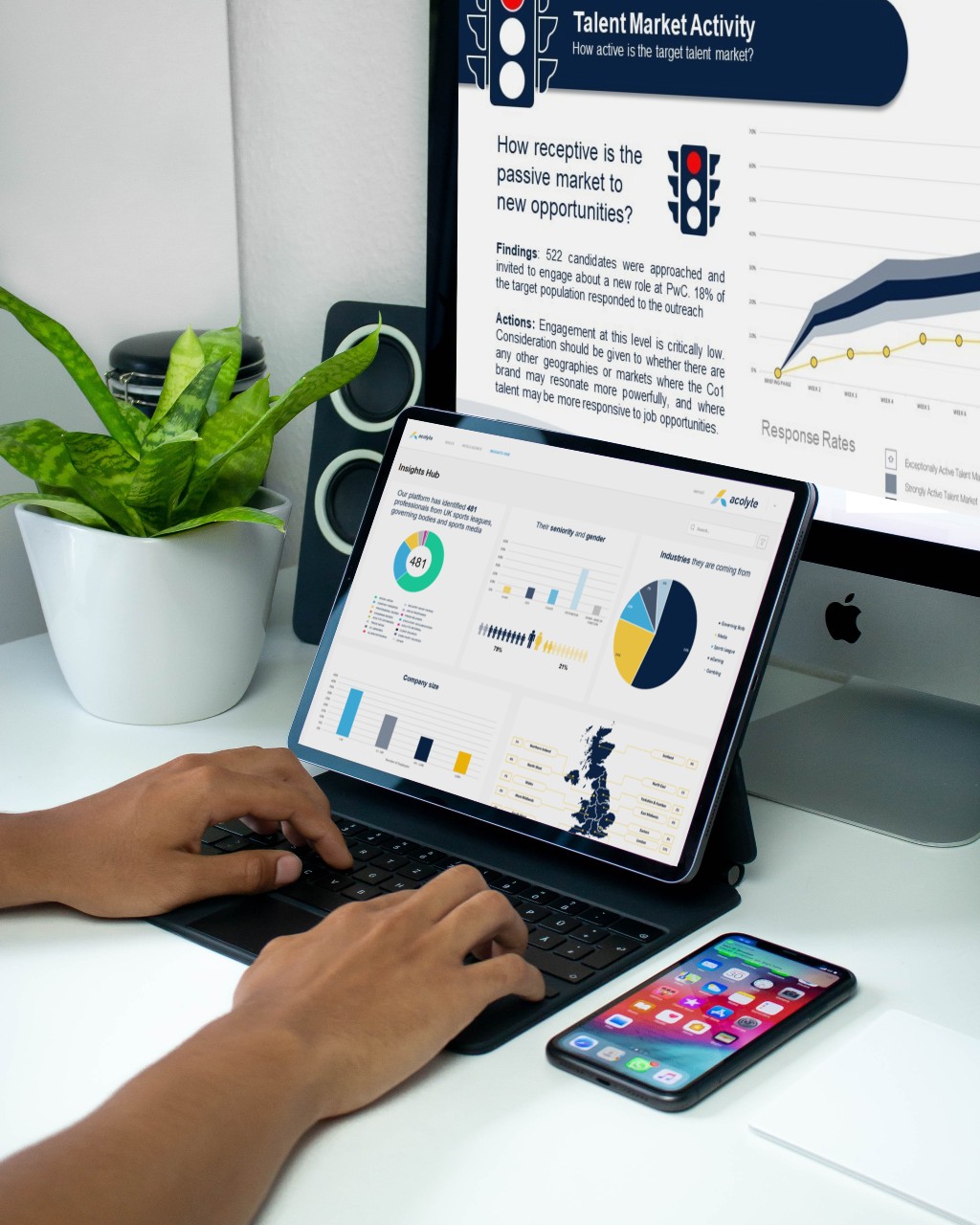 WHAT QUESTIONS WILL IT HELP ME ANSWER
Powerful Data to provide answers to important strategic questions
Are you keen to benchmark the quality of your recruitment team against the talent employed at other organisations?
Would insight into the make-up and profile of rival companies offer competitive advantage?
Would being able to see the team structure at competitors or rival companies give you the opportunity of expanding your team?
FEATURES & BENEFITS
How an EVP Audit will help you
WHERE NEXT?
Other Talent Intelligence Solutions
Employer Value Proposition
We expertly build your EVP by telling your story, in your words… focused on what we know that candidates find important via our bespoke insight
Diversity & Inclusivity
Demonstrating the link between diversity and commercial performance, benchmarking against your peers and celebrating your inclusivity successes