Diversity & Inclusivity
Demonstrating the link between diversity and commercial performance, benchmarking against your peers and celebrating your inclusivity successes
WHAT IS THIS?
Data to define your D&I Initiatives
Everyday, more and more businesses recognise the value of Diversity & Inclusivity in their talent base to bring different experiences, skills and perspective to every day business challenges.

Our insight allows you to demonstrate the link between Diversity and commercial performance as well as providing you with a framework to benchmark your performance against your own internal targets and that of your peers.

Most importantly, it helps celebrate your successes both internally and externally.
HOW IT WORKS
Unique D&I Insight for your Talent Markets
Our D&I data is created bespoke for your individual needs. So it will benchmark you against your talent competitors, dig into their successes and failure and show you how you compare to your talent market.
Real tangible goals to help you define success for your initiatives.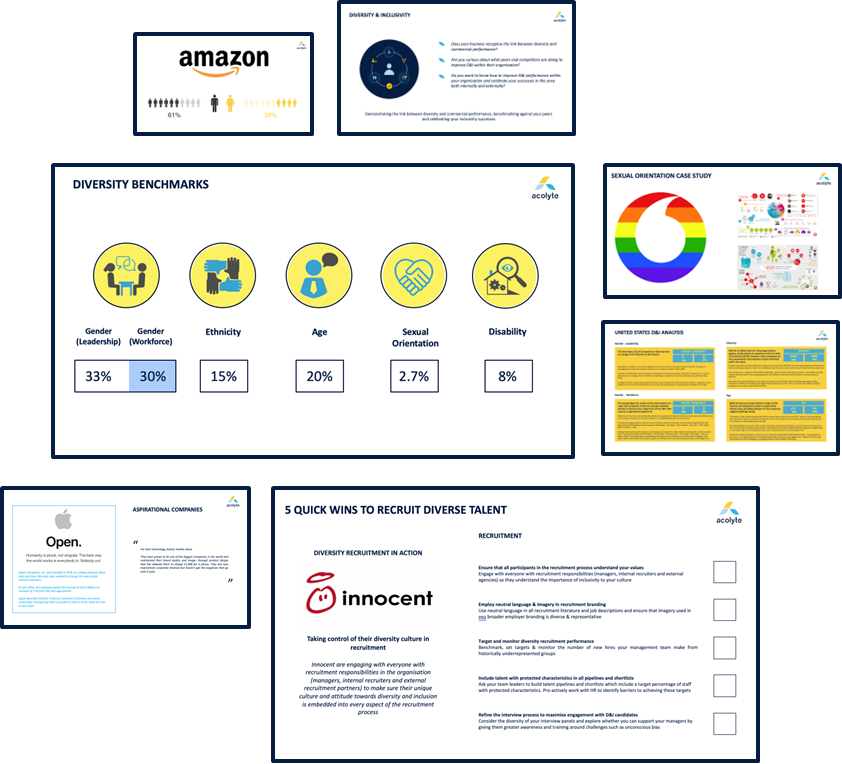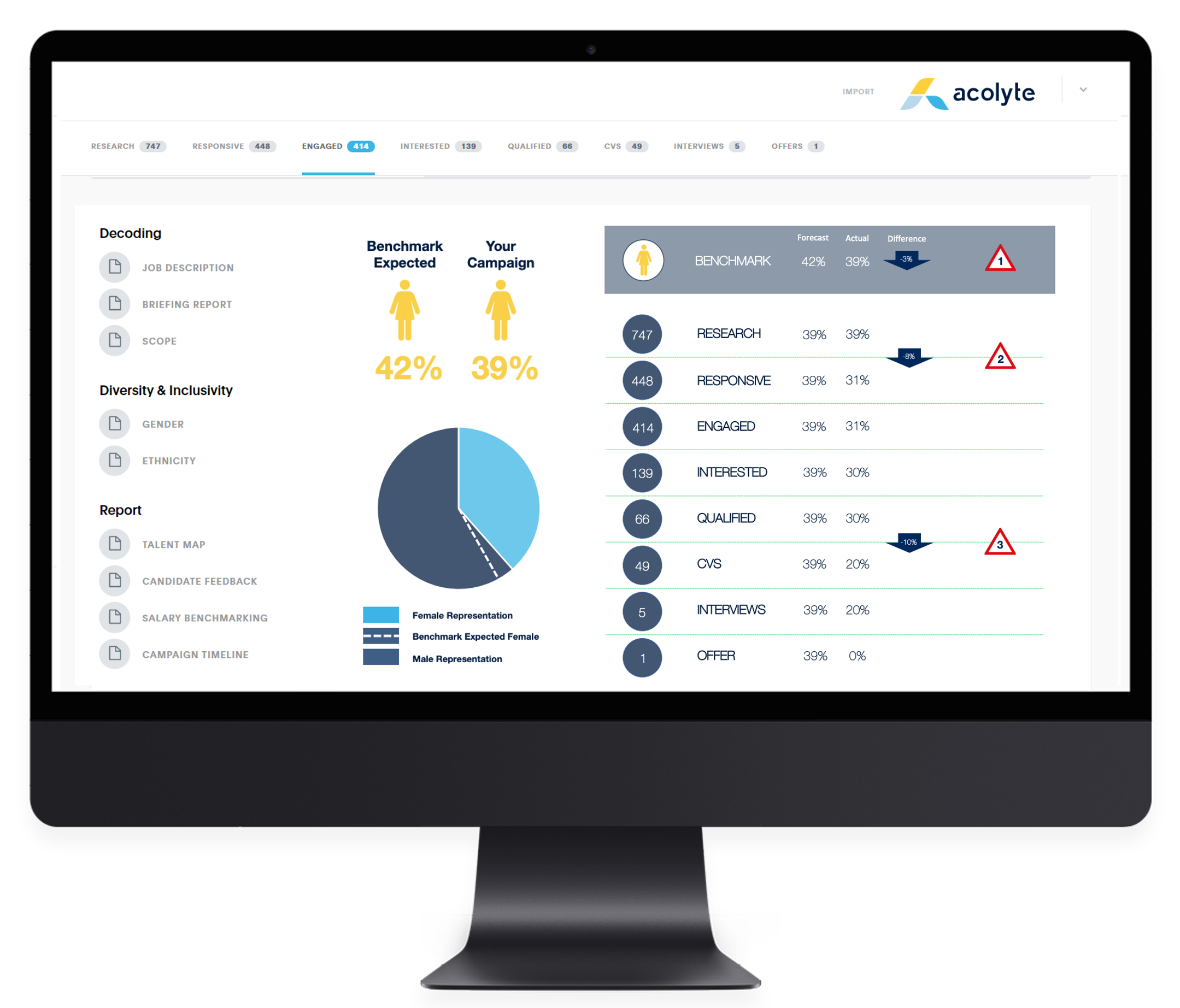 GUIDE
8 Steps to D&I Success
Download this whitepaper to get 8 simple steps you can implement today to ensure you are maximising D&I initiative success.
FEATURES & BENEFITS
How we help you measure & improve D&I at your organisation
WHERE NEXT?
Other Talent Intelligence Solutions
Employer Branding
Maximise your talent attraction potential by ensuring that your employer value proposition (EVP) is communicated clearly and consistently across all recruitment channels
Employer Value Proposition
We expertly build your EVP by telling your story, in your words… focused on what we know that candidates find important via our bespoke talent market data & insight