Transform your Hiring
with Artificial Intelligence
A digital platform that delivers Talent,
Diagnostics & Intelligence
Digital
Headhunting
Artificial Intelligence to help you hire better talent
Talent
Diagnostics
Fill your toughest roles - data that delivers 100% placement
Talent
Intelligence
Unique insights to inform your workforce strategies
Premium
Search
Find better, more diverse leaders for your organisation
TESTIMONIALS
What our customers say
Our market is very competitive so visibility on salaries, candidate feedback and the diversity of talent is so important. We're always introduced to great quality candidates so we can bring great people into the business!
Our engagement with Acolyte on diversity & inclusivity has been a great success. The CEO, CIO and Chief People Officer love the insight that Acolyte offers and we can now measure our own performance against a proper standard in the industry.
When we filled our most challenging vacancies using Acolyte it was one of those 'sit up and take notice' moments…and they just continue to add value…their reporting & intelligence now underpins our hiring strategies
Attract Hire & Retain the Best Talent for your Organisation
Your vacancies introduced to exactly the communities of passive and active talent you wish to attract.
DIVERSITY & INCLUSIVITY
Helping you Build a more Diverse Organisation
Measure D&I initiatives and diagnose diversity challenges like never before using our next generation diversity data and analytics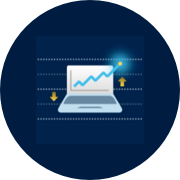 Competitor Benchmarking
What your key talent competitors are doing to attract diverse talent and how successful they are in doing so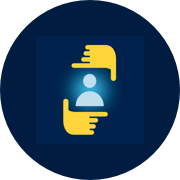 Candidate Sentiment
What does talent from diverse backgrounds think about your organisation and job opportunities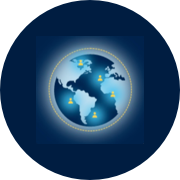 D&I Talent Mapping
The proportion of candidates protected characteristics in your target talent markets
Hiring Process Audit
Why candidates from under-represented communities drop out of the hiring process

SITUATION
As part of their post-Series C expansion across North America, Australia and Europe, a global Fintech company needed a dedicated talent partner to introduce them to the leaders that will deliver on their ambitious growth strategy as well as support their day-to-day recruitment activity globally.
SOLUTION
They chose Acolyte's Premium Search service to ensure they would be introduced to the very strongest leadership talent for their organisation. For other levels of staff, they chose Acolyte's innovative Digital Headhunting tool.
IMPACT
They were able to make key C-Suite placements including their Chief Financial Officer, Chief Revenue Officer, General Counsel and Head of M&A at a fraction of the cost of traditional executive search alternatives.
SITUATION
Concerns were raised about the availability of appropriately experienced compliance talent and the impact this could have on achieving the firm's growth strategies.

The HR team recognised this challenge and sought to pro-actively address concerns through developing appropriate resourcing strategies and establishing a pipeline of financial services compliance talent, ready to deliver immediate value to the incoming Chief Risk Officer.
SOLUTION
We employed our talent intelligence engine to create a strategic talent map that would identify all Risk & Compliance individuals with financial services experience in the South West of the UK.
IMPACT
Acolyte identified more than 570 appropriately skilled and experienced compliance professionals. These results far exceeded expectations and provided assurance that the depth of compliance talent was sufficient to meet strategic objectives.

SITUATION
A world-leading professional services firm had created their cyber security offering to help clients improve cyber resilience and protect their critical data. However, in a department of over 60 people, the cyber security team was almost exclusively white, male and primarily from a military service background.
It was recognised that the profile of the current team is unlikely to be representative of the wider talent market.
SOLUTION
Through a combination of D&I Talent Diagnostics & Strategic Talent Intelligence, they were armed with the empirical data they needed to inform their broader D&I strategy. These key insights enabled them to effect behavioural change and broaden their talent attraction and retention strategies in order to maximise diversity amongst their cyber security team.

BENEFIT
Since the receipt of the D&I intelligence from Acolyte, the client has transformed their approach to diversity hiring. For example, in the three months following receipt of the D&I Intelligence, of the 22 staff that have joined the team, 12 have been female).
SITUATION
A global group of energy and petrochemical companies wanted to introduce a centralised creative communications solution to deliver cost-effective design and production services for their internal stakeholders globally.
The challenge was that the client did not know where best to locate this team, nor how to resource it effectively, nor how much staff should cost when the new location had been decided upon.
SOLUTION
Our Global Talent Mapping was engaged to survey the world talent market for design professionals. Potential geographies from Eastern Europe to the Philippines were explored, with potential locations evaluated objectively against key criteria including talent availability, labour costs, future talent supply and local infrastructure.

Our Digital Headhunting solution was then engaged to identify, attract, assess and recruit for all roles
BENEFIT
Acolyte's Global Talent Mapping Intelligence service meant that they immediately gained transparency on the availability, cost and depth of design talent across the various locations under consideration for the new hub.
The hub was fully resourced, operational and delivering quality content for Shell within just 8 weeks of location selection.
RESOURCES
Our Latest Insights
WHITEPAPER
6 Talent Trends for 2022
Discover 6 talent trends for 2022, based on insight provided by the Acolyte Talent Intelligence & Analytics Platform.
DOWNLOAD WHITEPAPER